Indian Railways offer a variety of facilities these days. But Santa think somthing elese.
Santa: 4 station bhi gujar gye...
Wife kab milegi TT sahab.. ??
TT: " ghochu! Wife nahi, train mein Wi-Fi dene ko kaha gya hai.
Santa Raat Ko Cycle Le Ke
Qabristan Me Ghus Gaya
Phir Dusri Side Se Bahar Nikla
Aur Paseena Ponchhty Hue Bola.?
Yaar, Ye Konsa Road Tha??
Itne Saare Speed Breaker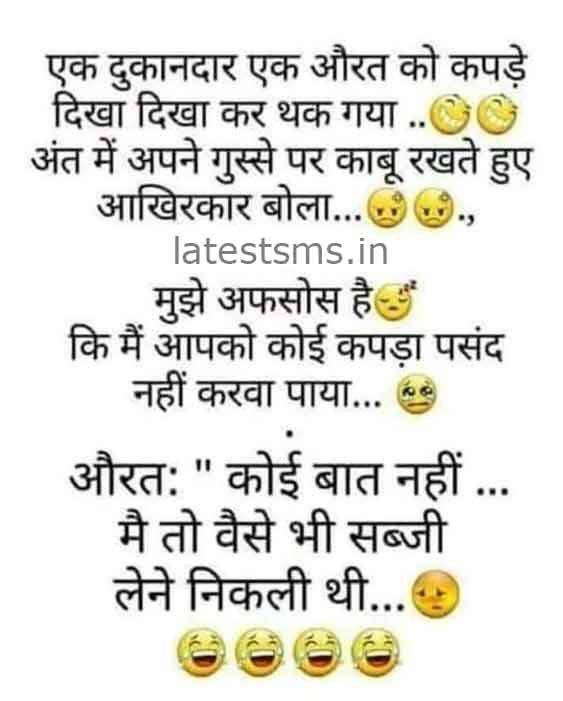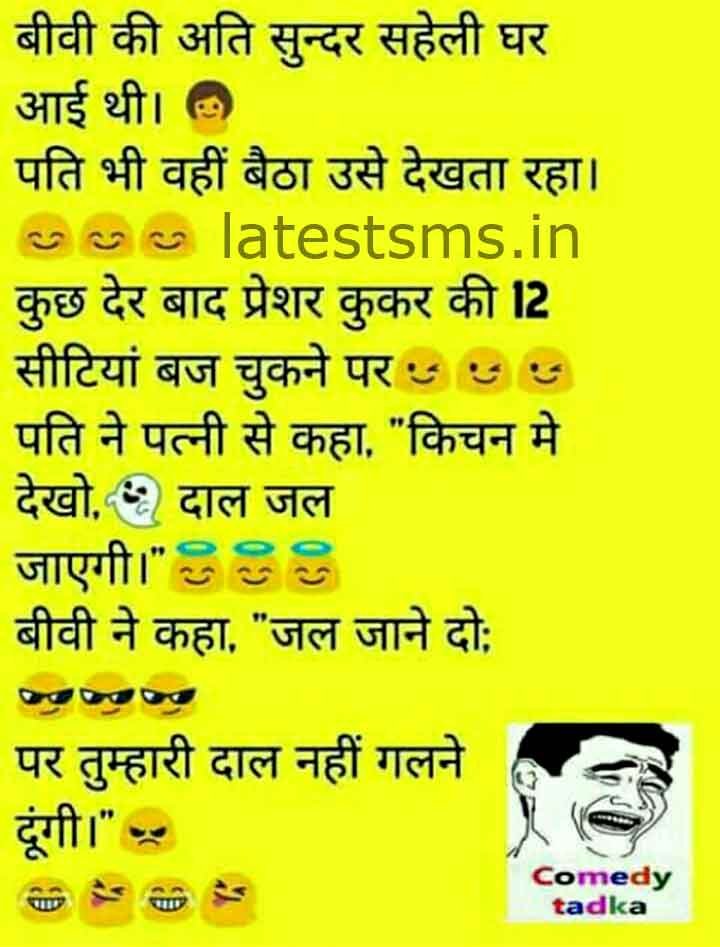 Top Ten Santa Banta Jokes
Girlfriend- Apke bina mera ZEE nahi lagta..
.
Santa- ZEE nahi lagta to isme kya hai pagal...
.
SONY ya STAR PLUS laga lo wo bhi achhe channel hai.
Santa: "Madam these undergarments will look nice on U"
Girl : How can U be so sure?
Santa: I have done diploma in interior designing
Santa Bank ne Rupye jama karane gaya.
Cashier- Tumhare Note Duplicate hai.
Santa- Tujhe kya farak padata hai?
Jama to Mere Account me ho rahe hai na..!! top ten santa banta jokes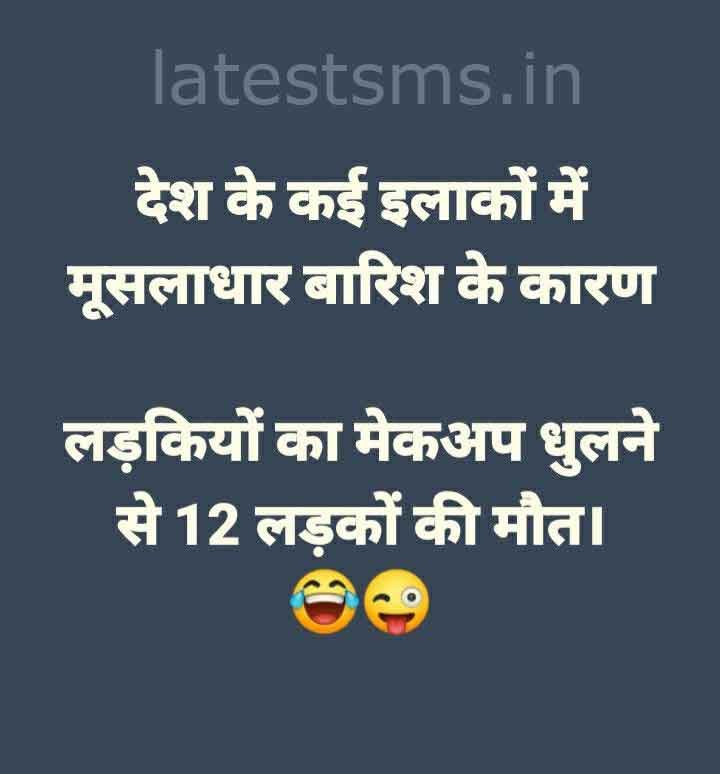 संता के हाथ में नया फोन देखकर बंता बोला नया फोन कब खरीदा?
संता – नया नहीं, गर्लफ्रेंड का है!
बंता – गर्लफ्रेंड का फोन क्यूँ ले आया?
संता – रोज कहती थी, मेरा फोन नहीं उठाते..! आज मौका मिला, तो उठा लाया!!
Santa person who fulfill my wishes
I will give him 100000.
Banta - What is your wish?
Santa- I need 200000 only.
Santa apne cute girlfriend ko kiss karne wala tha
uske girlfriend ne kaha- ye saab shaadi se phele nahi...
Santa kaha tu tension mat le mai shaadishuda hu...
Banta: How did you find that doctor was fake?
Santa: Because he had a good handwriting!
Santa: My girlfriend saved my lot of money and gifts.
Banta: How?
Santa: She married someone else!
Top Jokes in Hindi
1 srdar bullet chala rha tha,
sardar activa vali se: kbi bullet chalai hai?
Ldki tez krke aage nikl gai.
Srdar barabr me aakr... kbi bullet chalai h?
Ldki slow ho gai
Aage jakr sardar ka accidnt ho gya.
Ldki: or chala le bullet.
Srdar: kameeni, yhi to puch rha tha, chlai h to bta de break kaise lagte hain.
Santa to Jeeto, "The baby's swallowed a pin".
Jeeto: Don't worry, it's a safety pin!
Santa : Football Male Hai Ya Female ??
.
.
.
.
.
Banta : Aareeee Jiske Piche 11+11=22 Ladke Bhag Rahe Ho,
Vo Female Hi Hogi Na.
Masterji: kal school kyu nahi aaya.
Santa: Gir gaya tha or lag gayi.
Masterji: kahan gire, kahan lagi?
Santa: Takiye pe gira tha aur AANKH lag gayi
Jaalad to Santa:- Faansi se pehle, bata teri aakhri ichha kya hai???
.
.
.
.
Santa: Mere pair upar aur sir neeche kar ke faansi de do!!! Santa Rocks.....Jaalad Shocks..! top ten santa banta jokes
Banta dairy likh raha tha-
aaj meri behan ko baccha hone wala hai pata nahi ladka hoga ya ladki, isliye mujhe ye bhi pata nahi ki me
.
.
.
.
mama banunga ya mami".....................top 10 jokes 2023
Sardar k truck k peechay likha tha "chota parivar sukhi parivar"
or uske nechay
tinu, minu, chintu, chinky, pinky, guddu, guddi, sonu, monu,
te sohan de papa di gaddi!
Santa ki mummy puttar tujhay yahan se
Delhi janay mein 1 din laga aur
wapas aanay mein 3 din wo b New Car se
Santa : mummy ye car bananay wale bhi
pagal hein janay k liay 4 Gear
or aanay ke liay sirf 1 reverse gear.....................top santa banta jokes 2023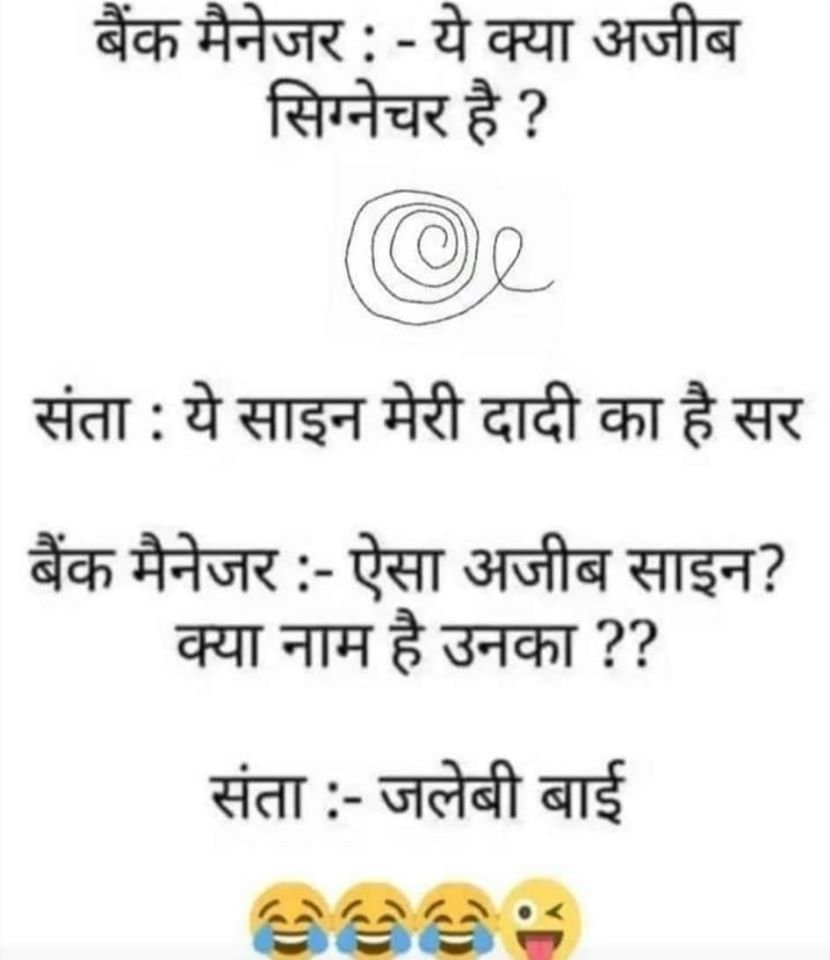 A donkey kicked Santa and ran away,
Sant ran to catch the donkey.
He saw a zebra and started beating it and said,
sala tracksuit pahan ke dhoka de raha hai.
In English class..
Kid: Me sleep with dad last Night..
Madam: no beta, Its I slept with dad last Night
Kid: to fir aap mere baad ayi hongi.

Ek bar santa park mein baitha hua tha.
Banta ne aakar poocha : Kya kar rhe ho?
Santa : Badla le rha hun.
Banta: Kisse?
Santa : Waqt ne mujhe barbad kar diya,
main waqt ko barbad kar rha hun.

Santa: jail ko hindi me hawalaat kyu kahte hain.
Banta: Simple hai yar, kyuki wahan sirf hawa or laat khane ko milti hain.
Home |