Sad SMS | Sad Love SMS
Wen u need sum1 desparately,
no 1 has a minute 2 spend wid u!
But wen u want 2 b alone,
ppl hv a life 2 spend wid u!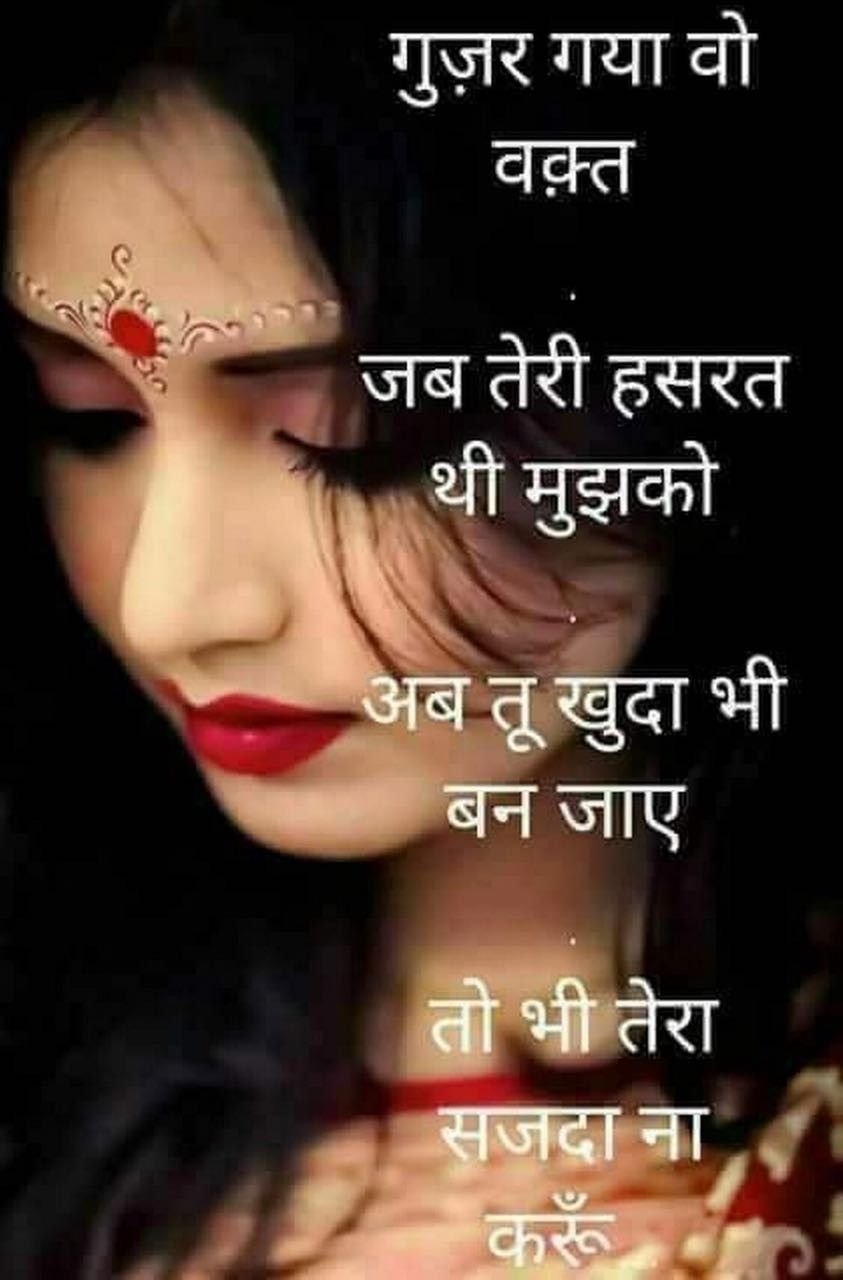 Sach me Digital ho gaya India, ab Dil
bhi Online todane lage hai vo
Tøøta ho Dil to dukh høta hai,
Karke møhabbat kisi se ye Dil røta hai,
Dard ka ehsaas to tab høta hai jab...
Kisi se møhabbat ho aur uske
Dil mein koi aur høta hai
But her last words tore me apart.
Her good bye hit me in the heart.
Pal Pal Sanse Khatam Ho Rahi Hai
Zindgi Maut K Pehlu Me So Rahi Hai
Us Bewafa Se Na Puch Meri Maut Ki Wajah
Wo To Bus Zamane Ko Dikhane KeLiye Ro Rahi Hai
Koi Nahi Aaiga meri jidangi me tumhaare siva,
ek Maut hi hai Jisaka main Vaada Nahi karta..
Ajeeb Tha Unka Alvida Kehna
Suna Kuch Nahi Or Kaha Bhi Kuch Nahi
Kuch Yu Barbaad Huye Unki Mohbbat Me
Ki Gya Kuch Nahi Par Bacha Bhi Kuch Nahi
pi hai sharaab har gali ki dukaan se,
dosti si ho gayi hai sharaab ki
jaam se, guzare hai ham kuchh aise mukaam se, ki
aankhen bhar aati hai mohabbat ke naam se..!
Ishk karane ke baad kuchh yoon hua Haadasa
Yaaden to saath raheen jajbaaton ka hua Tamaasha
Broken is a star tonight
as tears rolled on 2 my cheeks
they whispered in my ears
let us take ur pain away
broken is a little heart tonight....sad sms for girlfriend in english
Each drop of a Tear is Costly
ten anything in World..
But,
No One knows its value
until they hve it in their own eyes
4 Someone..............upset love sms
Hadso ke gawah hum bhi hai...Apne Dil se tabah hum bhi hai,,,
Jurm ke bina Saza-E-Mout mili...Ese Begunah hum bhi hai... latest sad sms
Chal diye woh hamko bhulakar.
Bhari mehfil me hamko rulakar.
Ab to aur nikhar gaye hai woh.
Kajal jo lagaya hai mere dil ko jalakar.....
Some people hurt by words & some by action
But the biggest hurt I believe is
that someone ignoring u when u
value them bigger than anything else!
" Fish said to water - u can't see my tears ,b'coz i m in u.
Water replied - but i feel ur tears b'coz u r in me."...
Gairo par marne ki unki fitrat ho gayi,
Hamari mohobbat unki shikayat ho gai,
sari duniya ko chahte hai wo apnana,
bus ek mere hi naam se unhe nafrat ho gai.
Mohabbat ke andaz juda juda se hote hai.. Kisi ne toot kr chaha,., or koi chah kr toot gaya. ...
Shekayat na karta jamane se koi,
agar man jata manane se koi.
Phir kisi ko yaad karta na koi,
agar bhool jata bhulane se koi.
Naseeb mera Q mujse khafa ho jata H,
Apna jisko B mano bewafa ho jata H,
Q na ho shikayat meri nazro ko raat se,
Sapna pura hota nhi or sawera ho jata H..
मैं शिकवा करूँ भी तो किस से करूँ,
अपना ही मुकद्दर है अपनी ही लकीरें हैं।
Sang-e-Maramar se Taraasha khuda ne tere badan ko,
baaki jo patthar bacha use tera dil bana diya
Jana kaha tha aur kaha aa gaye,
Duniya me bankar mehman aa gaye
Abhi to PYAAR ki kitaab kholi hi thi
aur na jane kitne imtehaan aa gaye.
karoge yaad ek din is pyar k zamane ko,
chale jayenge jb hm kabhi na vapas aane ko,
karega mehfil me jb zikr hmara koi,
to tm bhi tanhayi dhundoge aasu bahane
"Koi kyun mera intzaar karega"
"apni zindagi mere liye bekar karega"
"hum kaun se kisi ke liye khas hain"
"kya soch kar koi hume yaad karega". !
Ek pal bhi soti nahin hai Aankhe, chale aaiye
Aansuon ke sang Gujarati hai raate, chale aaiye
Entajaar ke moti Roj lutaati hai aankhe
Sada Sataati hai Tumhaari Baate, chale aaiye.
Beinteha mohabbat karne lage the hum
Chahto ki hado se gujarne lage the hum
Aisa dhoka milaa ishq ki imaandari ka..
Ke Mohabbat lafz se b darne lage h hum
Dil ko na jane kyo toda usne,
Bich rah me hi sath chhora usne,
Jab aise hi jana tha unko,
To fir ye bandhan kyo joda usne,
Na Zindagi Mili Na Wafa Mili
Najane Q Her Khushi Hum Se Khafa Mili
Jhoti Muskan Liye Dard Ko Chupatey Rahey
Sacha Pyar Karne Ki Kia Khoub Saza Mili!
Barsi Ankhe Jiski Yaad Me Barsat Ki trah,
Wo B BadaL Gaya Mere HaLat Ki trah,
HaaL Jite Ji Koi Puchta Nhi
Fir Maut Pe Q Ate Hai Sab Barat Ki trah..
Mohabbat ki hawa Jism ki dawa ban gayi,
Doori aapki meri chahatki saza ban gayi,
Kaise bhulun aapko ek pal k liye,
aapki yaad himere jeene ki vajah ban gayi.
Tera dukh hum seh nahi sakte,
bhari mehfil me kuch keh nahi sakte,
hamare girte aansu pakad ke dekh,
wo bhi kehte hai yaar hum SMS kare bin reh nahi sakte.
Kisi diljale ko koi apna banana q chahega,
Bekar mein koi apna dil jalana kon chahega,
Dikhawa hai ye mohabbat warna,
Pyar mein mit jana kyun chahega?
True Lines:-
We can forget the life which we lived before,
But it is very painful to forget the life which we were dreaming to live...! :(
Kitna Dur Nikal Gye Riste Nibhate Nibate,
Khud Ko Kho Diya Humne Apno Ko Pate Pate,
Log Kahte Hai Dard Hai Mere Dil Me,
Aur Hum Thak Gye Muskurate Muskurate..
Zakhm Mera Hai Dard Mujko Hota Hai.........
Is Zamane Me Kaun Kiska Hota Hai.............
Unhe Nind Nahi Aati Jo PYAR Karta Hai........
Par jo DiL Ko Todta Hai Woh Chain Se Sota Hai
Inteha-e-Mohabbat Wo Kya Jaane
Imtehaan Qurbat Ke Wo Kya Jaane
Jinhein Kaanton Se Bachne Ki Aadat Ho
Phoolon Ki Chahat Wo Kya Jaane
Jo Na Rakhte Ho Zameen Par Paonn
Qadmon Ki Aahat Wo Kya Jaane
Bin Mange Jise Mil Jaata Ho Sab Kuch
Kuch Paane Ki Siddat Wo Kya Jaane...
Senti sms/quotes

Gam-e-Zindagi Ke Maare Hain;
Har Baazi Jeet Ke Haare Hain;
Yeh Jo Meri Jholi Mein Pathar Hain;
Sab Mere Chahne Walon Ne Marey Hain!
Pyaar Karne Ka Hunnar Hame Nahi Aata;
Isliye Pyar Ki Baazi Ham Haar Gaye;
Hamari Zindagi Se Unhe Buhut Pyaar Tha;
Shayad Isiliye Woh Hame Zinda Hi Maar Gaye!
Itni Jaldi Kyá Hai Mujhe Chhòdne Ki,
Abi To Hád Baki Hai Mujhe Tòdne Ki,
Khilona Hu Me,
Gum Na Kár Mere Tutne Ka,
Mil Jayega Nayá,
Zárurát Nahi Muje Jòdne Ki.
Mujhe Udàás Dekh Kar Usne Kahá,
Mere Hote Hue Tumhe Koi Dukh
Nahi De Sakta,
"Phir Aisa Hi Hua"
Zindagi Mei Jitne Dukh Mile,
Sáb Usi Ne Diye....
Chirag Së Na Puchho Bààki Tel Kitna Hai;
Sanso Së Na Pucho Bààki Khel Kitna Hai;
Pucho Us Kafan Mein Lipte Hue Insaan Se;
Zindgi Mein Gum Aur Kafan Mein Sukoon Kitna Hai!
Tumhari Chahat Ne Aansu Ke Tohfe Diye,
Baaton Ne Yaado Ke Tohfe Diye.
Isliye Andhero Se Lipat Ke Roo Pade Hum,
Kyuki Ujhalo Ne Bahut Se Dhoke Diye.
Mehkhane Me Jaam Tut jata Hai,
Ishq Me Dil Tut Jata Hein,
Na Jane Kya Rishta Hai In Dono Me,
jaam Tute To IshQ Yaad Aata Hai ,
Dil Tute To Jaam Yaad Aata Hai
Bematlab Ki Duniya Ka Kissa Hi Khatm.
Ab Jis Tarah Ki Duniya Us Tarah Ke Hum.
sad sms saying all about your sad mood-

Bichàr Ke Tùm Se Zindagi Sàza Lagti Hai,
Yeh Saans Bhi Jaise Mùjh Se Khàfa Lagti Hai,
Tàrap Uthta Hoon Dard Ke Mààre Zakhmon Ko,
Jàb Tere Sheher Ki Hawa Lagti Hai,
Agàr Ummeed-E-Wafa Karu To Kis Se Karu,
Mujh Ko To Meri Zindagi Bhi Be-Wàfa Lagti Hai !!!
Ajeeb Hoti Hai Ye Ishq Yaaro
Kabhi Jise Jaan Se Bhi Jada Chaha,
Aaj Uuse Hi Ek Nazar Dekhna Gawara Nahi.
Itna Bhi Pyaar Kis Kaam Ka..
Bhulna Bhi Chaho To Nafrat Ki Hadd Tak Jana Pade.
Ajeeb Hoti Hain Mahobbat Ki Raahain Bhi
Rasta Koi Badalta Hai,
Manzil Kisi Ki Kho Jati Hai..!!
Jhoot Bolte Hain Wo Log,
Jo Kehte Hain Hum Sab Mitti Ke Bane Hain,,
Mai Ek Shaks Se Waaqif Hu,
Jo Patthar Ka Bana Hai..!
Heart touching short sad love story- A girl wánted a ring, but the bóy gave her a teddy beár instead. In anger the girl threw her teddy bear into the róad. The bóy rán out to get it to get it báck, but he was hit by a coming car and died. At the funeral the girl hugged the teddy bear and the máchine in it spoke and said " Will you márry me Gorgeous Princess?" Guess what she fóund inside? A cute diamond ring ring.
Ulfat ka jab kisi ne liya naam ro pade,
Apni wafa ka soch ke anjam ro pade.
Har shaam ye sawal muhabbat se kya mila,
Har shaam ye jawab ke har sham ro pade.
Rona hi naseeb mein hai to auron se kya gila,
Apne hi sar liya koi ilzam aur ro pade........... very sad shayri in hindi
Pyar Ka Badla Kbi Chuka Na Skenge,
Chah Kr B Apko Bhula Na Skenge,
Aap Hi H Mere Labo Ki Hasi,
Aapse Bichde To Fir Kbhi Muskura Na Sakenge.
palko ke kinare
humne bhigoye hi nahi,
woh sochte hai hum roye hi nahi,
woh puchte hai
khwabon me kise
dekhte ho,
hum hai ki ek umr
se soye hi nahi........... very sad shayri in hindi
Koi GiLa Na Koi Shikwa Rahe Apse
Ye Arzoo Hai 1 SiLsiLa Bana Raha Apse
Bas 1 Bat Ki Umeed Hai Apse
Khafa Na Hona Agar Hum Khafa Rahe Aapse...
Unka khwabo me aana ye unka kasur tha,
unse dil lgana ye humara kasur tha,
vo aaye the zindgi me do pl k liye,
unko zindgi smj lena ye hmara kasur tha..
Tadpe Bahut Pr Wo Maan Nhi Paye
Is Dil Ki mohabbat Jaan Nhi Paye
1 Din Chale Jayenge
Is Duniya Se Or Wo Khenge
Lot Aao Hm Apko Pehchan Nhi Paye........ very sad shayri in hindi
Meri Zindagi Mujhe Yeh Bata
Mujhe Bhool Kar Tujhe Kya Mila
Meri Hasraton Ka Hisaab De
Dil Tod Kar Tujhe Kya Mila
Tere chaar Din Ke Pyaar Se
Mujhe Umar Bhar Ka Gham Mila
Main Toot Kar Bikhar Gayi
Meri Zindagi Mujhe Yeh Bata
Mujhe Bhool Kar Tujhe Kya Mila
Koi Nai Hota Hamesa K Liye KisiKa
Likha H Sath Thoda-Thoda Sabi Ka
Mat Banao KisiKo Apne Jine Ki Wajah
QKi Jina H Akele Ye Usool H Zindgi Ka.......upset love sms in hindi
Jis phóól ki parvarish hum ne apni mohabbat se ki, Jab wó khushbu ke qabil hua to auró k liye mehkne laga.
Karó Bade Shóq Se Mohabbat Ae Chahane Walo, Magar Soch Lena Kisi Kaam K Na Rahó Ge Bicharne K Baad.
Humse khelti rahi duniya taash ke patton ki tarah, Jisne jeeta usne bhi phenka Jisne haara usne bhi phenka.
Use kehna apni kismat pe naaz karna acha nahi hota, Hum ne barish me bhi jalte huye ghar dekha hain.
Pyar Kiya To Badnaam HoGaye, Charche Hamare Sar E AamHo Gaye, Zaalim Ne Dil Bhi Usi WaqtToda, Jab Hum Uske Pyar K GulamHo Gaye.
Meri Rooh mein na samatey to bhóól jaate tujhe, Tum itna pass na aate to bhool jaate tujhe, Ye kehte hue mera tum se koi talauq nahi, Ankhon mein Ansóó na aate to bhóól jaate tujhe.
Nikle hum duniya ki bhid mein to pata chala, Har wó shakhs tanha hai jisne pyar kiya.
Kaisa ajeeb rishta hai dil ka, Dil aaj bhi dhoke mein hai or dhókebaaz aaj bhi dil mein.
Manzilein Bhi Uski Thi Rasta Bhi Uska Tha,
Main Akela Tha Aur Qafila Bhi Uska Tha,
Sath-Sath Chalne Ki Soch Bhi Uski Thi,
Fir Rasta Badal Lene Ka Faisla Bhi Uska Tha,
Aaj kyun akela hoon Dil sawal karta hai,
Log to uske the Kya KHUDA bhi uska tha ?
Agar Dard Hi Diya Hai Toh Itna De Mere Malik,
Ki Main Auron Ke Liye Mohabbat Se Tauba Karne Ki Wajah Ban Jaun.
Hum toh mazaak mai bhi kisi ko dard dene se darte hain,
Na jaane log kaise soch samajhkar dilon se khel jate hain.
Jo Kuch Bhi Mila Hai Usi Me Khush Hun,
Main Tere Liye Khuda Se Taqrar Nahi Karta,
Par Kuch To Baat Hai Teri Fitrat Main,
Zalim Warna Tujhe Chahne Ki Khata Baar-Baar Nahi Karta.
Mere Haathon Se Gir Gayi Lakeeren Kahin,
Bhul Aye Hum Apni Takdeeren Kahin,
Agar Mile Tumko Kahin To Utha Lena,
Mere Hisse Ki Har Khushi Apne Haathon Pe Saja Lena.
Bevakt Bevajah Besabab si Berukhi Teri,
phir bhi beintaha tujhe chaahane ki Bebasi meri....2 line sad Whatsapp status in hindi
sad santi touching short sms for love-pyaar
Bada Dilchasp Hai
Teri Yaadon Ka Silsila..
Kabhi Ek Pal
Kabhi Pal Pal
Aur Kabhi Har Pal...!
"Muhabbat ka koi Kasoor nahin, use
to mujhase roothana hi tha ! Dil mera Sheeshe
sa Saaf, aur Sheeshe ka Anjaam to tootana hi tha !"
Sath Bitaye Lamho Ki Yaadon Ko Sambhal Ke Rakhna
Kyo Ki
Hum Yaad To Aayenge Magar Laut Kar Nahi...
Mujhe Mohabbat Mein Sachcha Yaar Na Mila,
Dil Se Chaahe Humein Woh Pyaar Na Mila,
Luta Dein Jiske Liye Sab Kuchh Apna, Mohabbat Ka Aisa Talabgaar Na Mila.
Home | latest new very sad sms collection | hindi sad shayari sms | shayari sms