Text a girl in the morning to make her smile.
Flirt a girl with hilarious good morning text.
How do you say good morning in a fun way?
What should I text a girl in morning?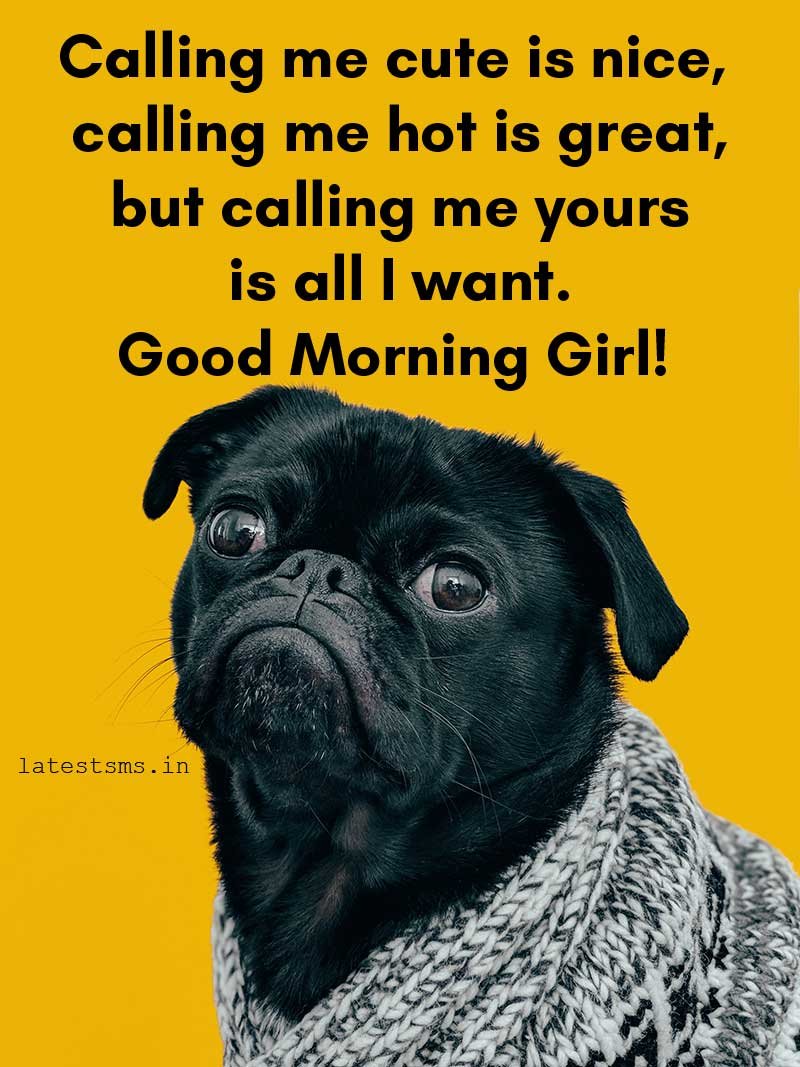 Moon ne Band ki Lighting,
Sun ne shuru ki shining
Bird ne di hai warning
k ho gayi hai Morning,
to Hum bhi bol de ab,
aap ko Good Morning!
See outside the Window,
Sun rising for U, Flowers smiling for U,
Birds Singing for U, B'coz last night
I told them to wish U GooD Morning.
All mornings are like Paintings:-
U need a little inspiration to get going,
a little smile to brighten up
&
An SMS from someone who cares to color ur day…
(*) Good Morning (*)
Hello, wake up,
Receive my simple gift of 'GOOD MORNING'
wrapped with sincerity, tied with care
and sealed with a prayer
to keep u safe and happy all day long! Take Care!
Twinkle twinkle lazy star,
kitna soyega uth ja yaar,
up above the world so high,
Sun has risen in the sky,
uth ke jaldi pele chai,
then call me and say hi?
#funny good morning messages
M-ake the most of it.
O-pen your heart and mind.
R-emember to thank God.
N-ever frown
I-magine me
N-othing to worry.
G-ood Morning!
Chahe ghussa karo,
Chahe galiyan do,
chahe sir pito,
Chahe mobile toro,
Chahe messages delete karo
chahe ghar ka saman bikhair do
Hum tu isi time GOOD MORNING kahenge
Suraj ki pahli kiran khushi de aapko,
Dusri kiran hasi de aapko,
Tisri tandarusti aur kamyabi,
Bas aab jyada nahi warna garmi lagegi!!!
Good Morning
X'cuse me,
Agar ap abhi soye nahin ho
aur sms parh rahe ho to
"Good Night"
Aur agar aap so gaye ho
aur sms subah parho gay to phir
"Good Morning"

How is this idea of SMS Saving ? COOL NA.....
No Toothbrush No Tea
No Breakfast No Ssnnan
No God's Pooja No
No
No
No
Sabse Pehle
Apun Ka SMS
Good Morning
birds are chillaying murgha is kukrukuing
chaand is doobing sun is nikling
flowers are khushboo maring peacock is naching
all are kahing to u 'Good Morning'
&
u r still soying???
A simple way to have a happier and healthier life is to laugh more. Start your day with laughter and positivity! Cheer through laughter is the fastest way to create a positive state of mind. Funny good morning texts for her. A number of studies have shown one minute of laughing burns the same number of calories as 6 to 10 minutes on a treadwheel. A ton of funny good morning sms and funny ways to say good morning over text to make your day. The funniest moring messages to cheer up your day. Let your colleague and spouse know your humorous side by sharing funny morning greetings messages quotes and pics.