(o_@)
(/_.' '.
_/ /_ ',',
-
Sorry yaar, Jor se aayi thi.
Tera mobile ka Inbox Khali tha to kar diya.
Don't mind Saaf kar lena.
Raat mein chor aae, sar par pistaul rakh kar poochha maal kidhar hai...
Mainne kaha pados mein chaar ghar baad, saalon ne hansate-hansate pita
MahfiL Saji Thi
Sms Ka Tha Daur,
Sms Maine Kiya
Sab Ne Kiya Shor,
Paisa To Mera Gaya,
Mgar Sub Kanjuso Ne Kaha..
1 aur.,
1 aur.,
1 aur
Talent Merit to mere mein koot-koot ke bhara hai,
phark bas itana hai ki thoda baarik koot diya,
ab nikal hi nahin raha.
Ankhon se barsààt hoti H
Jab apki yaad saath hoti H
Jab b busy rahe mera mobile
Samajh lena aapki hone wali
Bhabhi se meri baat hoti hain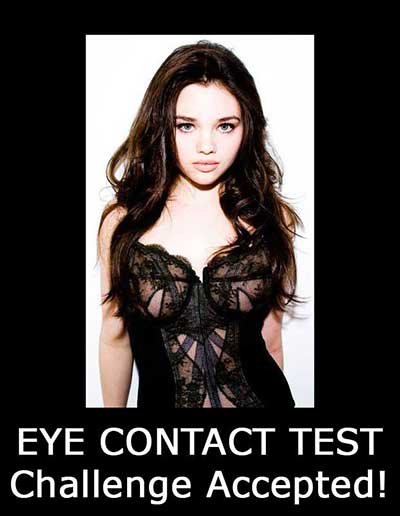 Teacher: sabase jyaada naqal kahaan pe hoti hai?
Pappu: Whatsapp pe.
Teacher: shaabaash!
Petrol aur Diesel ka RATE badhane ki itani aadat pad gayi hai ki ab to
jab 15 din RATE na badhen to aisa lagata hai ki kaheen vikaas
(Development) hona band to nahin ho gaya.
main Ladkiyon ki driving ke khilaaph bilkul nahin hoon,
lekin jara ye bata do ki...
achaanak koi saamane aaye to brake ki jagah cheekh maarana kahaan ka
insaaph hai?
Pucha mujhse chand sitaro ne,
tuje bhula diya kya tere jigari yaro ne,
maine kaha, bhul to nhi skte,
bas lage honge kamine kisi ko patane me.....funny sms for friends dost
Chicken ready? Yes boss
Fish ready? Yes boss
Amlet ready? Yes boss
Mutton ready? Nahi boss
Bakra abhi sms padh raha hai!!!
Dhådkån Dil Ki Ruk Jåti Hai;
Sånse Aksår Thåm Jåti Hai;
Båhut Buri Hålat Hoti Hai Yååro;
Jåb Girlfriend Se Shåådi Kårne Ki Nåubåt Aåti Hai!
Apki Ada,
Apki Smile,
Apka Chehra,
Apka Chalna,
Apka Bolna,
Apka Sharmana,
Apki Julfein,
Apki Aankhen,
Apka Andaz....
Uff Koi 1 Cheez To Tarif K Kabil Hoti...
Arz he..
Hum bhi dost tere lie TAJ MAHAL banaaenge..
Gaur farmaaiga...
Hum bhi dost tere lie TAJ MAHAL banaaenge..
Ek cup shubah .. or ek cup shaam ko pilaenge
Har mod ka mukam nhi hota,
dil ke risto ka koi naam nhi hota,
DISCOVERY ki help se khoja hai aapko
warna aap jaise prajati ka milna aasan nhi hota
pata nahin log aapas mein
baantkar kaise kha lete hain
mujhe to aapas mein baantane ke baad bhi
doosare ka samosa bada hi dikhata hai
College me school ki yaad aayi
Jawani mai bachpan ki yaad aayi
Kanto ko chua to gulaab ki yaad aayi
Aur aaj TV me ek bakri ko dekha to
2mhari yaad aayi.
Where r u?
U r u not replying?
I m worried coz todays paper
I read that due 2 thunder a monkey
has been severely injured.
So if u r safe, SMS me immediately.
Reporter - ye dekhiye is raili mein 3 saal
ka bachcha bhi Modi Modi chilla raha hai ..
bachche ki Maa: chupkar naashpite, vo
Godi Godi chilla raha hai.....funny modi chutkule jokes
bhala ho sarkaar ka, jo har ghar mein shauchaalay banava diye,
nahi to gaanv ke raaste mein aise bach bach ke chalana
padta tha jaise ki har jagah Mains bichhee ho.
Boy : I am in love with you totallllllllllllllllllYYYYYYY.
Girl : Tu totla! Tela baap totla!
Jailer to Qaidi– Suna hain tum Shayar hò
Kuch sunaò yàár
.
.
.
.
Qaidi – "Gum-E-Ulfat me jo zindagi kati humari
Jis din jàmanàt huyi zindagi khatam tumhari"
Chali jati hain wo beauty parlour mein yun,
Unka maksad hain misaal-e-hoor ho janà
Ab kon samjhaye en ladkiyo ko
Mumkin nahi kishmish ka fir se angur ho janà
RABBA DUKH NA DENA MERE DOST KO
.
.
.
CHAHE MUJHE SUKHO KA PAHAD DEDE
.
.
.
NAYI CYCLE PAR GHUME DOST MERA
.
.
.
MUZE BHALE HI PURANI BMW CAR DEDE...
Ansu tere nikle to ankhen meri ho,
dil tera dhadke to dhadkan meri ho,
khuda kare dosti hamari itni gehri ho,
sadak par tu pite aur galti meri ho.
Funny Friends Sms Song:
A Ji
O Ji
Lo Ji Padho Ji
Mai Hu Mobile Manmouji
Karta Hu Sms To Tum
Bhi Karo Ji
1 - 2 Ka 4
4 - 2 Ka 1
Amul Is Makkhan
And
My Frnd Is Dhakkan..!
Santa ne challenge kiya.....
"Ki woh kutubminar ko sr pe rakh k mumbai le jayega"...

Sare new channel wale waha pahuch gye....

Tab bola "Bas koi utha k sar pe rakh de"....................................Hindi funny sms for friends
Husband: Kal mere khawab main ek larki aye thi. Wah! Kia Larki thee!
Wife: Akeli ayee hogi?
Husband: Tum ko kese pata?
Wife: Uska Husband mere khawab main aya tha!
Fiza mein mehakti saam ho tum,
Pyaar mein jhalakta jaam ho tum
Aur kaya kahe janam tere bare me
Kharche ka dusra naam ho tum

funny friendship sms | funny friendship sms in english |
mehrban kdrdan dekho mere sms ka kamal
ghanti bajegi bandr nachega
mobile uthayega sms padega ab muskurayega
ab banda hoshiyari dikhayega or msg forward karega..
Keep.....................IN TOUCH WID ME.....
OTHERWISE............................1 2 3 4 5 6
7 8 9 10 11 12 13 14 15 16 17 18 19 20 21 22 23 24 25 26
27 28 29 30 31 32 ALL..........UR TEETH WILL B BROKEN!!!...............................very funny sms
If i need "Brain Transplantation" I will prefer your brain...
don't think tht u r a genius..........
i need a brain which is never used before
A,B,C,D,E,F,G,H,I-------------------------------------U,V,W,X,Y,Z.
WHAT R U LOOKING FOR?
I KILLED ALL THOSE WHO WERE BETWEEN I & U.......................sweet sms for friend
can you lend me 2000 Rs? i need it. please help me out, i know you have it, i wil return it .a Banta asks to ATM machine???????
><(((:> ><(((:> ><(((:> ><(((:> ><(((:> ><(((:> ><(((:>
I send dis fish as a sign of friendship Plz take care of it & keep it in mobile & daily put ur mobile in water so tat fish wont DIE:-)
1 bacha roj mandir se chapal churata tha,
ek din sare chapal bech ke 1 mobile kharida,
aaj wahi bacha apni story pad raha hai apni mobile pe :)................................Hindi funny sms for friends
1st time ever! Rajnikanth Appeared for engineering exams..n guess wat... back aa gayi... engineering rocks... rajni ho ya gajni ye engineering hai boss..
MatHs pj-
"Usne na ki meri mohabt ki kdar,
Usne na ki meri mohabbt ki kdar,
To mene b soch liya,
TWO PARALLEL LINES NEVER INTERSECT EACH Othr.......................Latest Funny sms
Why India's enemies like China,Pakistan & Bangladesh are in North,West And EAST
.?
.
.
.
Bcoz RAJNIKANTH is in South...........................!...............................very funny sms
Once Rajnikant forgot his toys in America when he was small....
.
.
.
.
Now that place is known as
"Disney Land".. :-P
Rajnikanth creats new email id:
.
gmail@rajnikanth.com
.
Google shocks...
Computer blocks...
Hacker dies...
Virus cries...
Rajnikanth rocks...
Once Rajnikanth went to McDonalds, He Ordered A Dosa, but Mr. Mc'Donalds refused...
Since Dat day,
Mr. McDonald sits outside his own restaurant!!

santa ne apne frnd ko lunch pe invite kiya
Santa apne friend se:tumjhe khane mai kya pasand hai..
friend : fish..
santa:pr meri biwi ko fish banana nahi ata hai..
friend: mai batata hu..yeh le reciepe
santa market gaya...woh fish le kr aa raha tha raste mai chil ushka fish le k udd gaya
santa:leja leja sali.....pr pakayegi kaise??reciepe to mere pass hai...............................Latest Funny sms
Husbnad- Aaj rimjhim rimjhim barish ho rahi hai,
Thandi Thandi Hawa chal rahi hai, mausam bahut suhana hai
koi aisi baat kaho ki mere pair zameen par na rahein....
Wife- phaansi lgaa lo
Teri dosti me diwane ho gaye,
Tujhe apna banate banate begane ho gaye.
Pukaar le ek baar pyar se mere dost
Bandar ki awaz sune zamane ho gaye
Banta: Maa aur biwi mein kya antar hota hai?
Santa: maa bolana sikhaati hai aur biwi chup rahana.
Santa apne Pitaa ji (father) k samne cigrate pi raha tha
Logon ne kaha ke aap apne baap ke samne cigratte pi rahay ho?
Santa bola : Wo mera Pitaa hai, koi petrol pump thodi.
Santa Banta were fighting after exam.
Sir: Y r u fighting?
Santa : This fool left the answer sheet blank,
Sir: So what?
Santa: Even i did the same thing, now teacher will think that we both copied.
A good date ends with a dinner...
But an awesome date ends with a breakeast...
Those who understood press like


Home |